The Police Department enforces the leash law and the Dog Catcher picks up any stray animals within the City Limits of Antlers. Once collected, the dogs are taken in the City Pound if the pound has availability.
There is a one time $25.00 adoption fee for dogs in the pound, who have been there 10 days or longer.
If your dog has been picked up by the dog catcher, there is a $25.00 fee for the first day and a $10.00 daily fee that accrues every day that they sit in the pound. These fees are per dog, if more than one of your dogs are picked up at one time.
To report ferocious or dangerous stray animal, call the Antlers Police Department.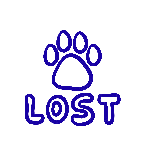 To check to see if a missing dog has been picked up, call Antlers City Hall. Fines must be paid at Antlers City Hall before retrieving animals from the City Pound.